सेना में भर्ती के लिए अब यहां कराना होगा पंजीकरण, पढ़ें पूरी जानकारी (mycareerstudy.com)
अब युवाओं को सेना में भर्ती के लिए यहां पंजीकरण कराना होगा। भर्ती के इच्छुक उम्मीदवारों के लिए ऐसा करना अनिवार्य है। उत्तराखंड के चंपावत जिले के बनबसा सेना शिविर में 21 सितंबर से होने वाली सेना भर्ती के इच्छुक उम्मीदवारों को सेना की वेबसाइड पर पंजीकरण कराना अनिवार्य है।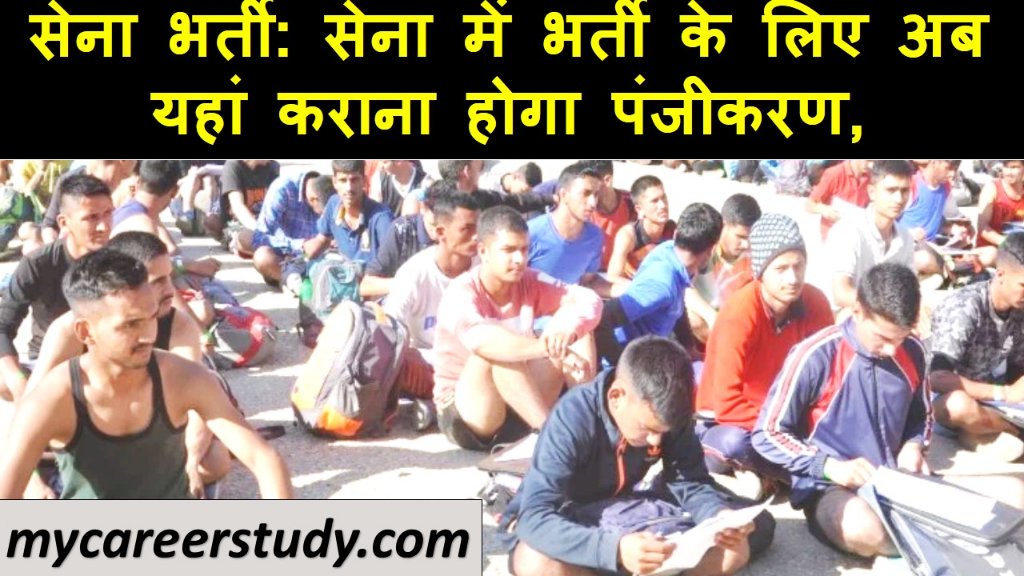 army
सेना में भर्ती के लिए अब यहां कराना होगा पंजीकरण
भर्ती निर्देशक, थल सेना भर्ती कार्यालय, पिथौरागढ़ ने अवगत कराया है कि सेना की वेबसाइड में पंजीकरण के बाद ही 21 सितंबर से बनबसा में आयोजित होने वाली सेना भर्ती उम्मीदवारों को को शामिल किया जाएगा।
कार्यालय की ओर से कहा गया कि पिथौरागढ़ और चंपावत जनपदों के उम्मीदवारों के लिए ऑनलाइन पंजीकरण पांच सितंबर तक हो सकेगा।
जिन उम्मीदवारों द्वारा पंजीकरण नहीं किया जाएगा, उन्हें भर्ती में सम्मिलित नहीं किया जाएगा। 21 व 22 सितंबर को जनपद पिथौरागढ़ तथा 23 सितंबर को जनपद चंपावत की ये सेना भर्ती होगी।
Now youths will have to register for recruitment in army, read full information
Now youth will have to register here to join the army. It is compulsory for candidates seeking recruitment.
It is compulsory to register candidates on the army's webside at the Banbasa Army Camp in Champawat district of Uttarakhand from September 21.
The Director of Recruitment, Army Recruitment Office, Pithoragarh has informed that the army recruitment candidates to be held in Banbasa from 21 September will be included only after registration in the army website.
The office was informed that online registration for the candidates of Pithoragarh and Champawat districts will be done by September 5. Candidates who will not be registered will not be included in the recruitment. District Pithoragarh will be recruited on 21 and 22 September and Champawat district on 23 September.
Source: Read Source (Internet)